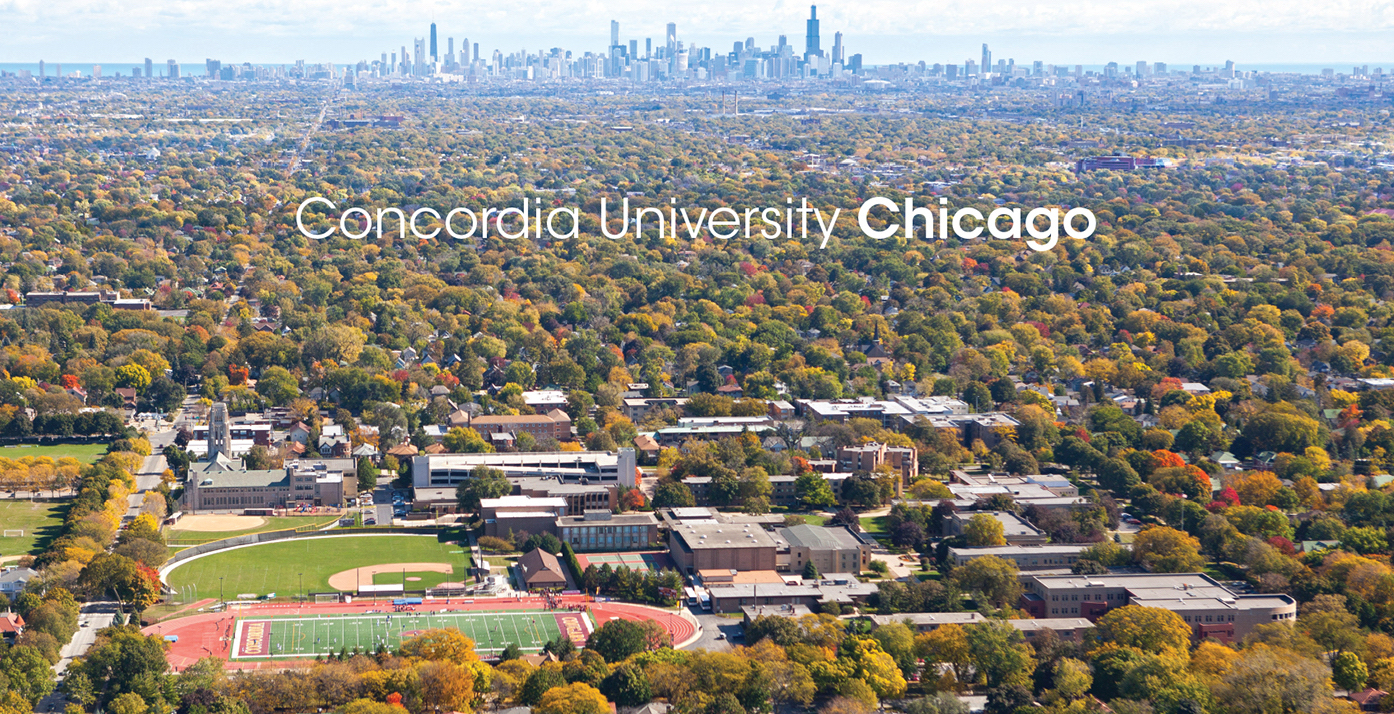 %25'ye Kadar Burs İmkanı !
Chicago Concordia Üniversitesi

1864 yılında kurulan Concordia-Chicago, Amerika'nın Chicago şehirindedir. Amerika'da ki 7,400 Yüksek Öğretim kurumu ve Üniversite arasında eğitim kalitesi sıralamasında listeye 22. sıradan girmiştir. (College Database's List of Top U.S. Colleges and Universities, 2013). Kar amacı gütmeyen Üniversiteler sıralamasında 2004-2009 yıllarında arasında en hızlı büyüyen 2. eğitim kurumu olmuştur.


Concordia University Chicago'da Öne Çıkanlar

Türkiye'de %100 İngilizce eğitimi veren Üniversitelerden mezun öğrenciler için yüksek lisans başvurusunda Toefl veya Ielts skoru istenmemektedir.
Yüksek lisans eğitim süresi 2 yıldır.
Okul ücretleri, dönemlik odenebilir.
Yüksek lisans yapan öğrencilere, mezuniyet sonrasında 1 yıl opt verilmektedir( Çalışma izni )
Stem( Sayısal alanda ) alanında yüksek lisans yapanlara 3 yıl opt verilmektedir.
Why Concordia-Chicago?
Concordia University Chicago is a leader in graduate and undergraduate education. Our accredited, highly ranked, on-campus, cohort and online bachelor's, master's and doctoral programs can help you achieve your education and career goals:
Founded in 1864, Concordia-Chicago is celebrating its 150th anniversary of bringing higher education to the world.
More than 3,500 students are enrolled in our online, cohort and on-campus master's and doctoral programs.
We rank 22 out of 7,400 U.S. colleges and universities for high-quality education master's and bachelor's programs (College Database's List of Top U.S. Colleges and Universities, 2013).
We are the second fastest growing campus among non-profit master's degree granting institutions in the U.S. for 2004–2009 (Chronicle of Higher Education, 2011 Almanac Edition).
In February 2012, the Higher Learning Commission granted accreditation for Concordia-Chicago to offer a doctor of philosophy (PhD) in leadership. As a result, Concordia added PhD to its doctor of education (EdD) in leadership with eight specializations.
In 2010, the National Council for Accreditation of Teacher Education conferred its prestigious "Continuing Accreditation of all Education Programs without conditions" on Concordia's 18 education programs.
Course summary:
Duration: 1 to 2 years
Intakes: Jan, Mar, May, Aug and Oct- 2 year MBA
Jan and Aug – 1 year MBA
Master of Business Administration with Concordia University Chicago
The College of Business offers an MBA designed and taught by business leaders and educators to prepare ethical leaders for the global marketplace. Our MBA students are empowered to create their own leadership story to lay a path for their future. Courses are taught by passionate and experienced professors who care about their students. Small classes allow for classroom relationship building with peers and faculty that help build a network that will last a lifetime. Students can finish their program with an MBA or choose to add a specialization. The degree track is flexible yet rigorous to accommodate students while preparing them for today's business world and that of tomorrow.
Our Mission The mission of the College of Business is to develop ethical leaders who think critically, communicate effectively and promote socially responsible business practice that is grounded in Christian faith, and is innovative, and entrepreneurial in spirit. We strive to prepare students who positively impact the global society they serve through an academically rigorous and relevant business education.
Our Vision We seek to be a globally recognized Christian-based business college that creates authentic, innovative leaders who transform the lives and organizations they serve.
Our Values As part of a university that values Christian faith, the individual, excellence, integrity and service, the College of Business at Concordia University Chicago values our Lutheran heritage of teaching
excellence, leading by serving, innovative and entrepreneurial thinking, ethical decision making, intellectual and individual diversity and sustaining a dynamic curriculum based on the needs of our students, community and stakeholders.
Program Objectives Students will use the following four pillars to make excellent decisions in a global environment of complex problems and situations:
Ethics & Social Responsibility
We go beyond offering one course in ethics. We integrate ethics and social responsibility throughout our course work. This is a distinct advantage. Leaders must understand how the success of their organizations is inextricably linked with broader ethical and social issues, not only within their local community but also on a global scale. We prepare business students to serve and lead with integrity, demonstrating ethical and social responsibility to their community, organization, country, and the planet.
Critical Thinking & Entrepreneurial mind set
The themes of critical thinking and entrepreneurial mind set are threads within the curriculum that will help you develop a career advantage. We believe it is vital that students possess the ability to develop an entrepreneurial mind set to solve business problems. We believe that with a solid foundation of critical and creative thinking skills, students can learn to think entrepreneurially whether they plan to start their own business, work within a family-owned business, or climb the corporate ladder. The ability to think critically and creatively, in order to evaluate opportunity, manage risk, and learn from outcomes is integral to sustaining success.
Communication & Human Relations
We believe that preparing for a career in business goes beyond learning functional business skills. We are committed to your journey as you prepare to be an ethical leader and learn how to communicate with those inside and outside your day-to-day business environment. We design our program into a cohort system so you can begin and end your program with the same group of people. This will help you form strong bonds with your fellow students as well as professors.
Global Interconnectedness & Inclusiveness
We believe that embracing diversity and promoting inclusivity in all forms supports good organizational practice and decision-making. While global business is reflected in the curriculum, the diversity of our student body is a better representation of our understanding and commitment to global interconnectedness. With students from fourteen different countries, the College is a global marketplace. Our partnerships with academic institutions and multinational corporations across the globe extend our reach well beyond the borders of Chicago, the Midwest, and the United States.
Students will develop skills to allow them to effectively communicate in a variety of situations, including but not limited to:
Group work and presentation format
Written and technology based forums
Students will develop management and leadership skills, including:
ü Use social structure around them to identify opportunities to create value, mobilize resources and organize to deliver successful results.
ü Manage and lead through high performance teams, corporate culture, strategic change, informal organization and across business units.
ü Assess influences of globalization and diversity.
Degree Requirements
Completion of 36 hours of coursework including the Capstone Experience with the exception of the Chief School Business Official Concentration (42 hour program). Courses are three credit hours unless otherwise noted.


12 Core Courses (36 hours)
MBAC-6000 Managing and Leading Effective Organizations
MBAC-6050 Ethics, Law, and Communication in Decision Making
MBAC-6100 Global Marketing in the Digital Era
MBAC-6150 Organizational Behaviour
MBAC-6200 Economics for Management
MBAC-6250 Entrepreneurialism and Innovation
MBAC-6300 Accounting for Decision Making
MBAC-6350 Managing Human Capital (HR, HCM, Global Teams)
MBAC-6400 Statistics Applied to Managerial Problems
MBAC-6450 Financial Management
MBAC-6500 Global Management
MBAC-6990 Capstone Courses
MBA Specializations (optional)
Students can elect to complete one or more specializations to add to their MBA degree program.
How This Works:
Completing the 36 core MBA results in a MBA degree.
Completing the 36 core MBA and 12 additional hours in a specialization (48 hours total) results in a MBA with a specialization you choose (you can do one or more).
You cannot add more specializations after your degree has been conferred.
If you want another specialization after your degree has been conferred, it will be a certificate and not covered under financial aid.
You can take your specialization courses while you are taking your core courses or you can complete them at the end of the core course curriculum. *We recommend taking at least four core course before beginning specialization course.
Accounting (24 hours) – Not a Stand-Alone Certificate Option
MBAA-6305 Business Communication and Organizational Behaviour
MBAA-6310 Intermediate Financial Accounting I
MBAA-6315 Intermediate Financial Accounting II
MBAA-6320 Financial Management of Not-For-Profit Organizations
MBAA-6325 Audit Theory and Practice
MBAA-6330 Advanced Accounting
MBAA-6335 Federal Taxation
MBAA-6340 Corporate Taxation


Chief School Business Official (42 hours) – Not a Stand-Alone Certificate Option
MBAC-6000 Managing and Leading Effective Organizations
MBAC-6050 Ethics, Law and Communication in Decision Making
MBAC-6100 Global Marketing in the Digital Era
MBAC-6150 Organizational Behaviour
MBAC-6200 Economics for Management
MBAC-6250 Entrepreneurialism and Innovation
EDL-6510 School Funding Accounting and Budgeting
MBAC-6350 Managing Human Capital (HR, HCM, Global Teams)
EDL-6130 School Evaluation and Change Process
EDL-6211 Principles of School Business Management
EDL-6986 School Business Management Internship I
MBAC-6500 Global Management
EDL-6520 School Finance Law
EDL-6987 School Business Management Internship II


Health Care (12 hours)
MBAH-6650 Health Care Systems I
MBAH-6655 Health Care Systems II
MBAH-6660 Health Care Finance and Economics
MBAH-6665 Public Policy in Health Care
Leadership & Change Management (12 hours)
MBAL-6005 The Leader as Trainer, Mentor, & Coach
MBAL-6010 Leader Development
MBAL-6015 Leadership Communication & Decision Making
MBAL-6020 Agents of Change


Not-for-Profit Management (12 hours)
MBAN-6600 Introduction to Not-for-Profit Organizations
MBAN-6605 Financial Management of NFP Organizations
MBAN-6610 Topics in Board Governance and Management of Volunteers
MBAN-6615 Fund Development and Management


School Business Management (36 hours) – Not a Stand-Alone Certificate Option
MBAC-6000 Managing and Leading Effective Organizations
MBAC-6050 Ethics, Law and Communication in Decision Making
MBAC-6100 Global Marketing in the Digital Era
MBAC-6150 Organizational Behaviour
MBAC-6200 Economics for Management
MBAC-6250 Entrepreneurialism and Innovation
EDL-6510 School Fund Accounting and Budgeting
MBAC-6350 Managing Human Capital (HR, HCM, Global Teams)
EDL-6130 School Evaluation & Change Process
EDL-6211 Principles of School Business Management MBAC-6500 Global Management
EDL-6520 School Financial Law


Sports Management (12 hours)
MBAS-6800 Economics of Sports MBAS-6805 Sport Finance MBAS-6810 The Essentials in Law of Sports MBAS-6815 Levelling the Playing Field: Diversity in Sports


Digital Marketing (12 hours)

MBAD-6105 Digital Strategy and Planning
MBAD-6110 Digital Marketing Analytics
MBAD-6115 Social Medial Marketing Communications
MBAD-6120 Mobile Marketing


Finance (12 hours)
MBAF-6505 Fundamentals of Money & Banking
MBAF-6510 Corporate Financial Analysis & Modelling
MBAF-6515 Intermediate Corporate Finance
MBAF-6520 International Finance